Charge Bikes Review
Charge Bikes has been in the bike business since 2004, and they have now gone fully electric and with a new lineup of electric bikes. The founding partners took their experience in the bicycle business and used it to analyze the process of buying and enjoying a bike. Their goal was to iron out some of the wrinkles typical of purchasing and owning an e-bike, and it looks like they've made some progress in designing their e-bikes.
One feature they've added, which may seem familiar from some cars on the road, but is primarily unknown on the bike path, is that all Charge Bikes have an automated tire pressure sensor to alert you when tire pressure levels aren't optimal for range and performance. So when your light is green, you're riding on full tire pressure, but when the light goes red, it means it's time for a pump-up.
The design team at Charge realized that the storage of a bike, while it's not in use, was another challenge that has kept many people from adopting bikes as a regular mode of transport. So to help with the issue of storing a bulky bike at home or the office, they've added folding pedals and handlebars into their bikes for easy bike storage anywhere.
Charge Bikes operates on the popular online-only business model, so there are no local shops to visit for a test ride or questions. However, available on the website are three models to choose from that cover the range from comfortable cruising to city commuting to hitting the trails with style, all at a reasonable price range for an electric bike that is well designed and well built.
Charge Bikes Review and Coupons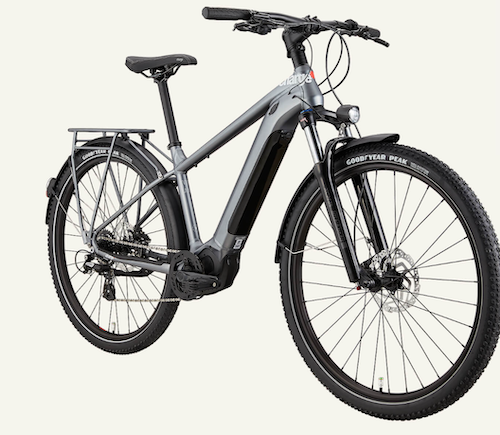 Charge XC Electric Mountain Bike
A rugged electric mountain bike from the makers of Cannondale and Schwinn that can easily take you anywhere and be packed away easily too. With big, grippy, fat tires, tough shocks and a Shimano motor to flatten the rough stuff, the XC E-Bike is your passport to adventure.
Charge Comfort Electric Bike
Even if you haven't ridden a bike in decades, the Comfort makes getting back on the saddle a breeze. Invigorate your body with a more active lifestyle and energize your soul as you find more joy in the journeys. From the makers of Schwinn bikes, The Comfort lets you go where you want to go in a whole new easier and more enjoyable way.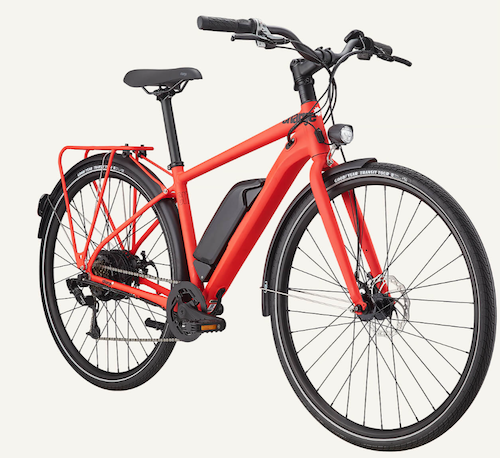 Charge City Electric Bike
When it comes down to it, life is a lot easier to balance on two wheels than on four—especially when those wheels have power assist. Leave your car (and your worries) behind as you commute to work, run errands, head to yoga or grab coffee with friends. You'll pedal your way to a more active, more relaxed lifestyle, soaking up more joy as you go.